Library Hours
Monday – 10 to 8
Tuesday – 10 to 5
Wednesday – 10 to 5
Thursday – 10 to 8
Friday – 2 to 5
Saturday – 10 to 3
Due to the Corona virus the Library is closed until further notice.
However Holds may be placed on our Hull owned materials and picked up on the front porch.
Click here for High School Summer Reading Assignments
Click Here for Memorial School Summer Reading List 
Click here for Jacob's School Summer Reading Assignments
"Bingo For Books" Game Information and other summer reading information can be found under the "Community" Heading Tab.
Porch Pick-up is available Mon. thru Fri. from 10 to 5pm and Sat. 10 to 2pm.  As there is no inter-library transit, Holds can be placed on Hull owned materials only.  Call us or place your HOLD online, we'll call you when it's ready to be picked up.
We are now accepting returns which can be dropped off in the red box book return located in the Fire Station's foyer, the metal book drop located in the HPL parking area or on the wood cart on the front porch of the library. As we are expecting many items to be returned, if the book-drop is full please don't jam items in, come back in a day or two.
Digital resources are available 24/7 with your Hull Public Library Card.
If you don't have a library card, sign up for an ecard by visiting the Library's catalog and clicking "Log In" in the upper right. With your ecard you'll have access to our many digital services including Ancestry, Overdrive/Libby, Hoopla, RB Digital magazines, Mango languages, and many of our reference databases.
The staff can be reached for any questions you may have by phone, 781-925-2295 or email, hucirc@ocln.org and we will respond in a timely manner.
Please check our Facebook and Instagram pages for more Hull Library news. Links are at the bottom of this page.
Search the Catalog
The Hull Public Library is a member of the Old Colony Library Network, a cooperative of 29 member libraries located on the South Shore of Massachusetts.
Who Was? ~ What Was? ~ Where Is?
Kids love this terrific series and we have lots of them here at the Hull Public Library!
Search online for "Who Was" to place your Hold or call us and we'll let you know what is currently available.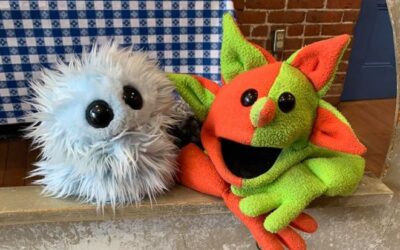 The Hull Public Library will host "Through Me To You Puppetry" with Leigh Baltzer for four performances this summer. The shows will be held outside on the lawn of the library, weather permitting and the library will remain closed to the public. Wednesday mornings at...
read more
Services
As a member of the OCLN, Hull is to provide materials and services that they would not be able offer separately. Books, DVDs, museum passes, internet access…it's all happening at the Hull Public Library.
More About Us
Established in 1913, the Hull Public Library boasts a long history of community endeavors. Our Library fosters the love of literature, cultural development, lifelong learning, and appreciation of the arts.