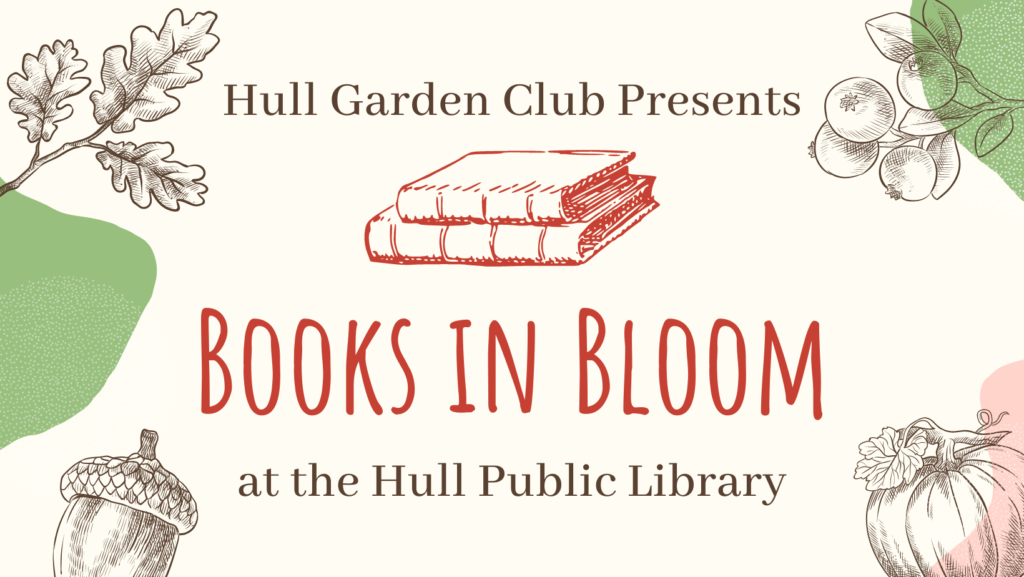 Experience a touch of Spring in January…
Members of the Hull Garden Club & other community groups will
interpret books thru floral design and fill the Hull Public Library with blooms!
Designs will be on display at the Library during normal business hours
from Thursday, January 19th thru Monday, January 23rd.
Join us for special events including a free Friday evening reception with music and refreshments!
Events
Thursday, 1/19
Meet & Greet with Designers from 5-7pm
Friday, 1/20
Preschool Garden-Themed Story Time at 10:30am
Books in Bloom Reception from 5:30-8pm
Saturday, 1/21
Youth Paint Class at 11am
This class requires registration; please contact the Library
Ongoing
Art in Bloom exhibit from Hull Artists